Warning: contains a GIF
Any sewing aficionado not living under a rock will be aware of McCall's 6696, their famous shirtdress pattern. Gorgeous variations abound online, and for good reason – it seems to be one of those unicorn patterns that looks good on just about anyone. Except me, of course.
Being a lover of dresses and shirt dresses in particular, I'd been wanting to make M6696 for a long time. I even had the perfect vintage doona cover to make it from. Unfortunately (and predictably), as soon as I put sleeves on my muslin, I couldn't move my arms – the chest was far too tight, all around my shoulders. I'd already busted my ass making adjustments, and after I'd futzed around with the muslin, I concluded that there was no way my hulk back would fit in this pattern. So I turned to my trusty Burda instead.
I've already documented my love of Euro sewing patterns, and Burda is my favourite – they seem to draft for the tall, slightly Amazonian woman, rather than the slender teen body that some patterns cater for. I had made Burda Silk Blouse 04/2011 #105 before with success, and decided to use it as the base for this project.

Besides making the blouse pattern more of a traditional shirt by including a separate buttonband piece, I had already made fitting changes to the shirt, as follows:
Changes made to a 40 bust / 44 hips:
– 13mm forward shoulder adjustment, moved sleeve cap forward 13mm to match
– took some ease out of sleeve cap by narrowing and shortening approx. 6mm (there was a lot of ease!)
– slashed and added 1cm vertically to front piece at bust; this made bust dart wider, I also lowered apex 8mm from original position
– 12mm swayback adjustment
For broad back/more movement in arms:
– let out side seam and sleeve seam 5mm at underarm
– drew back armscye and sleeve cap approx. 5mm wider
– added 5cm to CB piece, tapering to nothing at hem; this became a box pleat under the yoke
I'd already made a M6696 sleeveless knock-off using Style Arc's Jenny Blouse, so I had some idea how to go about it. Making a shirtdress from a shirt isn't too hard, so long as you get the waist level. I determined the seam line for the bodice based on other patterns, as well as trying on my completed silk blouse and measuring down from the underarm. This gave me a perfect result first try. To complete the bodice I included the front waist darts which were from another variation of the shirt pattern, and added 1cm to the front waist side seam to match the width of M6696 bodice. The back pleats and waist darts were converted to gathers.
From here, I could create a waistband essentially the same width as M6696 (in reality it was slightly longer to accomodate a narrower buttonband). The buttonband was extended to the full width of the M6696 skirt.
Other minor adjustments included:
– Shortened point of collar slightly
– Shortened sleeve to 3/4 and narrowed 1cm either side; added pointed cuff which had to be widened slightly to fit sleeve (M6696 sleeves are ridiculously narrow). There was a lot of sleeve cap ease so I just gathered it.
– Cut skirt CB on fold – for some reason I couldn't true the back skirt to the waistband and needed to add 1.5cm to side seam.
– Added 10cm to skirt hem for a calf-length skirt. When I went to sew it up I had inadvertently cut the buttonband short, so I made the skirt hem 6cm in total (the cut edge required a bit of easing to lay flat).
As far as construction goes, I know M6696 requires a lot of handstitching. Obviously I didn't do any, because this is me and handstitching: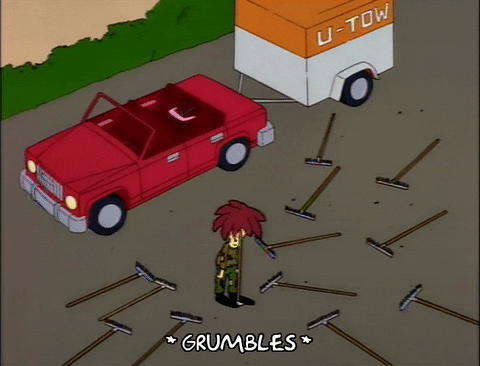 Besides, I feel shirts look naked without topstitching. We are so used to seeing topstitching in RTW that shirts without it look visually jarring; especially if puckers from handstitching are visible. I see so many reviews of M6696 which state it took a long time to make because you have to handstitch everything down as per the instructions. I find this bizarre! Instructions are a guide, not a rulebook.
So, the buttonbands, cuffs and yoke were edgestitched; the collar topstitched 5mm from the edge. The ends of the buttonbands and collars were finished burrito-style, and the hem eased in then topstitched (it was quite deep). I had a bit of trouble trying to get the cuffs attached where they meet – I had to clip the seam allowances to the seamline to flip them up, and resorted to handstitching (ugh) the join to make it neat and secure.
Slopers and blocks get a lot of buzz in the sewing community, and this project seemed like a good opportunity to talk about them. In the home sewing community, a sloper is a term used interchangeably with a fitting shell – a pattern with no ease, often drafted to the wearer's measurements. Many sewists draft a sloper based on their measurements, and alter it to create patterns of their liking. A block has ease included, and you may have a block for each type of basic style: fitted bodice, loose-fitting shirt, slim pants, etc. For this shirtdress, I used the Burda pattern as a block for a loose-fitting shirt.
If you venture into some areas online (like, say r/sewing), if you don't draft all your patterns from personally-fitted slopers, you are BASICALLY HITLER AND SHOULD IMPALE YOURSELF UPON YOUR GINGHERS YOU DEPRAVED FIEND. (You will also find a million and one questions about how to start sewing, men being fawned over for sewing a basic garment, and beginners getting narky because they are advised not to make a wedding dress their first project. Oh, and this🙂
A personal sloper is held up as the pinnacle of sewing success. I know many sewists swear by their slopers, and some get good results (shout out to Jo, the sloper goddess). But to be perfectly honest: the number of ill-fitting garments I see made from slopers far outweighs the good.
And if you don't know by now, I'm all about the easy efficient ways of doing things. The fashion industry uses blocks of popular designs, season after season. It certainly saves reinventing the wheel. I have already written about my immense amount of respect for well-trained patternmakers, and would rather rely on their expertise than my lack thereof. Hence this project: it was much easier for me to begin with a well-fitting shirt pattern, rather than try to draft my own or enter into the fitting cycle of doom with the McCalls bodice.
I'm really happy with this dress, as it combined the good fit of the Burda shirt with the style features of M6696. I'll definitely be using more well-fitting patterns as the base for style variations in the future. A 50s style floral shirtdress: not bad for a $4.50 op shop find!
The deets
Pattern: Burda Silk Blouse 04/2011 #105 + McCalls 6696
Fabric: doona cover, $4.50 from Salvo's (I used the other half for another dress and skirt!)
Other materials: Sheerweft interfacing – perhaps I should have used something stiffer for the cuffs as they tend to flop out. 13mm white plastic buttons, from Grandma's stash.
Thanks to Bec (aka Becca Bam Bam) for the pics. We took a few quick snaps in front of the uninspiring beige wall in the CBD before discovering this amazing cobblestone wall in a hidden carpark while looking for a now-defunct lingerie shop. We spent some time explaining to a nearby worker that we weren't just creepin' in a private carpark.